14241 Dallas Parkway, Suite 1200
Dallas, Texas 75254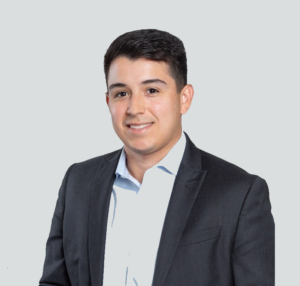 Jonathan Gonzales
Founder & Chief Executive Officer
D: 214-682-9562
As an independent brokerage, one of the key values brought to our clients is the ability to shop multiple insurance carriers throughout the country. This is a great resource for collateral assignment insurance requirements for bank loans to ensure closing.
Some of the biggest hurdles when closing a loan is satisfying the collateral assignment insurance requirements. We found that the majority of borrowers use their personal insurance agent. This could cause a delay in loan closings if their agents aren't familiar with proper requirements.
Life Insurance
We offer Accelerated and Traditional Programs. Once the applicant is approved, and paid; our team will provide:
Copy of the New Business Package
Confirmation letter from the insurance company acknowledging the assignment.
Copy of the stamped executed assignment.
Business Insurance
Turnaround times are within days for the entire process – quote, bind, and issue – allowing us to provide all necessary documentation – certificates and/or accord forms – to our banking partners in under 10 days.
We offer insurance for:
General Liability
Business Property
Workers Compensation
Business Interuption
Builders Risk
Commercial Auto
Windstorm
Excess/Umbrella
Flood