14241 Dallas Parkway, Suite 1200
Dallas, Texas 75254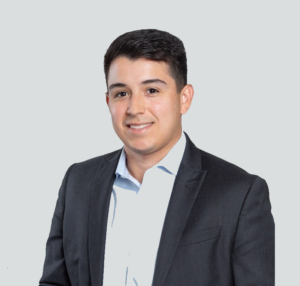 Jonathan Gonzales
Owner/Founder
Email: [email protected]
Cell: 214-682-9562
Quick Close – Life & Commercial Insurance for Collateral (Nationally)
---
About
After four years of serving families and businesses, Jonathan Gonzales Jr. founded JG Capital Partners in 2022. Jonathan Gonzales is able to provide financial needs analysis through a team of experienced professionals with expertise in:
• Retirement income solutions
• Risk management solutions
• Estate strategies
• Employee benefit and retention services
• Business continuation strategies
---
Scope of Services
Quick Close Life & Business Insurance throughout the country
We are an independent broker and have access to utilize MassMutual's Quick Close program if we are put in touch with borrowers within 30 days.
Our team prides ourselves on quick turn around and transparency with our bank partners and their closing team. In many instances, we are able to issue policies within 7 to 10 business days, although our program is not guaranteed.
We also have access to same-day issue life insurance carriers that are contingent on your client's medical risk.
When it comes to commercial insurance requirements, with access to multiple carriers, we are able to quote and bind within 2 to 10 business days, on average.
Our goal is to partner with you and be a one-stop-shop for your client's bank insurance requirements.